Kroger Food Stores Survey – $100
Kroger Food Stores is offering a customer survey and is one of our Big Prize surveys. The option has been available for some time and the company continues to give away $100 gift cards for winners on a regular basis.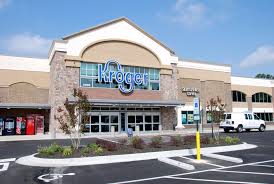 The Kroger Survey
The Kroger survey is fairly simple to take. First of all, visitors will need to have their latest receipt available for online entry into the sweepstakes. If you prefer to enter by mail, please visit the sweepstakes rules.
When entering the survey online, you will need to enter the date, store number, time of purchase, terminal number, transaction number, operator number, and the survey code. A sample receipt is posted on the web site to give visual help.
The survey is available in English as well as Spanish. For Spanish, there is a small link in the lower left hand corner to click before entering the above information. There is also a link for an alternate receipt sample in the right hand corner which may prove useful.
The Kroger survey is hosted by Service Management Group which is a well-known company for customer surveys. They have been in business for some time providing services in over 75 different countries for more than 280 brand named stores. Every year, the company evaluates and provides valuable info to companies, like Kroger, from over 70 million customer responses.
Sharing Your Experience
Please take the time to share your experience regarding Kroger Food Stores. The company desires to provide a better shopping experience for you as well as others. The information gathered is held in confidence and is not shared with any third parties. After completing the survey process at www.tellkroger.com, you can feel good about sharing your honest opinions and possibly gain a free $100 shopping spree at Kroger!