The Cavendish London Guest Survey
The Cavendish London offers the thrill of London's theater land oasis. The hotel offers guests a way to unwind and escape from the business of life on Jermyn Street in Central London. The world famous hotel opened in 1966 and is considered one of the most contemporary hotels of its kind.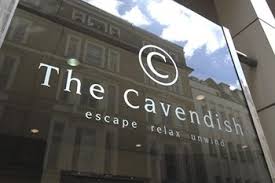 Guest Survey for Cavendish
Cavendish London Hotel offers an guest satisfaction survey online on the main site. This survey is unique as it is within a Word document which will need to be downloaded to complete. The hotel service then asks you to hand it in at the hotel, or mail the survey in the envelope provided to you. The survey can also be emailed to the hotel by using the contact information provided to you.
Information contained within the guest survey includes some of the following: how you liked your stay; how was your arrival; how did you book your reservations; how was your bedroom, did you need disability accommodations; did you like the service received at the bar or dinner time; and so on.
Recommendations are also a part of the guest satisfaction survey for The Cavendish London. Participate in telling the hotel whether you would recommend them to others, the best part of your experience, and what they can do to make things better. Excellent feedback can also be added in regards to the employee who went over the top to give you the best experience possible.
4-Star Deluxe Hotel Accommodations
Cavendish works feverishly to maintain their 4 Star deluxe hotel review. If you had any issues at all with your stay, join the satisfaction survey and let them know your thoughts. If you feel they have failed in some way, be sure to add suggestions for changes which can be made.
Visit The Cavendish London Guest Survey at www.thecavendish-london.co.uk/guest-survey today!