Staples Survey – $5000
Staples has become a very popular place to shop for school, printing, and office supplies. Store locations also offer a variety of electronics and office furniture. Staples is one of our Big Prize surveys which offers winners a $5000 shopping spree.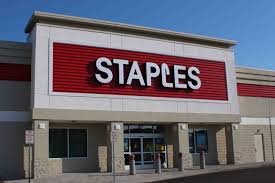 The Staples Survey
The Staples survey is provided at link listed below. To begin the survey, individuals will need to enter the 16 digit code from the most recent receipt. As with many survey sites, a sample receipt is provided to help find the info needed.
For those wishing to take the survey offline, individuals can call a toll free number (800-881-1723). The easiest way to take the survey questions is online which is available twenty-four hours a day.
On the main survey page, if questions arise there is a link in the lower left hand corner of the page. It can be easily missed but is available for those who have questions related to the survey process.
Information gained from customer responses will be provided to the corporate office for Staples as well as relayed to the store manager at the location you visited. This first-hand knowledge will be used to make services more friendly and sought out products available.
No Survey Code?
Some stores may not print a survey code on their receipts. This only means that access to the survey online will not be available. Individuals can still enter the sweepstakes by mail. To do so, please hand print the following on a post card: name, street address, city & state, daytime phone number, age, and an email address. Post office boxes are not allowed. The post card can be mailed to: Staples Customer Satisfaction Survey Sweepstakes, PO Box 2312, Framingham, MA 01703.
For more information, please review the frequently asked questions using the link in the lower left hand corner of the survey landing page. The web address is www.staplescares.com. The online survey is the easier method of entry if you have access to a survey code.