Smashburger Survey $1,000
Smashburger offers burgers which are beyond the ordinary. They will satisfy any appetite and provide great satisfaction to the palette. Smashburger is known as the place with burger soul. Visitors who have eaten at Smashburger have the tendency to let others know about the fabulous food they have enjoyed.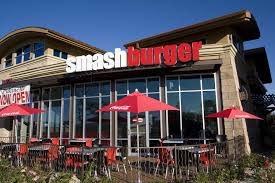 Have you visited a Smashburger location lately?
If so, take a few moments to visit their customer survey site and let the company know your personal opinion of the food and atmosphere.
Once you access the survey, it will only take maybe five minutes of your time to complete. The survey site is empowered by Empathica which offers a quality experience to their customers.
All you need when you visit the survey site is your latest receipt from your recent visit. You need to enter the following:
Store location number
Visit date
Time of visit
Ticket number
Purchase total
It is easy to enter the information and complete the questions, so take a few minutes and you could be the next lucky winner of $1,000. Empathica also gives away instant prizes, so you could be the next winner of an Apple iPod.
If you desire to take the survey by phone, you can call 866-709-1058. You will be entered into the sweepstakes upon completion. Some entries by phone, or online, will also have the option of receiving a coupon code on their next purchase at Smashburger.
Are you a member of the Smashclub?
Smashburger offers individuals the option to join the Smashclub. You can sign up online by entering your name and email address. You will become aware of the latest company news, promotions, and receive coupons from Smashburger.
Want to hear more about Smashburger menu items?
Have you heard of the Oklahoma Smashburger? It is wonderfully, delicious with fried pickles, haystack onions, pepper-jack cheese, lettuce, tomato, on an egg bun. It is dressed with buttermilk style ranch dressing. Burgers can have your favorite extra added such as garlic mushrooms, beef chili, avocado, apple wood bacon, different cheeses, and fried egg.
Interested in finding a location near you?
Smashburger locations can be found by accessing their main website. Use their Deliciousness Locator to find a location near you.  Simply enter your city, state, and zip code into the search box, or click on a state on the given map for more info. A listing of locations by state and city are also given with links to the left side of the webpage.
Would you like to leave general feedback on the company's web site? You can visit their feedback page. You will be able to select the type of feedback you would like to leave. This includes: telling of your experience at a specific location, or provide a general comment about the company.
Join the survey online
When you are finished eating a delicious Smashburger and sides with your family, then don't forget to enter the $1,000 survey at www.smashburgersurvey.com. You could be the next winner!