Commerce Bank Offering $1000
Commerce Bank is always looking for ways to improve their customer service options. They are excited to offer the Commerce Bank Satisfaction Survey to find out your personal opinion.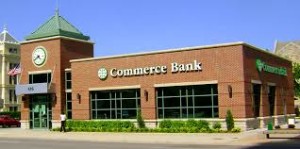 This survey is offered by a well-known survey company online. Empathica will ensure that your information is transferred to the financial institution. The information is then used by the banking institution to provide new and improved ways to offer essential services.
How do I Enter the Survey?
Customers have two options to enter the survey online. They can use information from their teller receipt, or their personal banker receipt. The following info is needed during the survey process:
Commerce Bank branch number
Cash drawer number
Date of visit
SEQ number
Individuals can easily find this information printed on their most recent transaction document. Most info is listed on the top part of the receipt. After finding the needed info, visit the survey site to start the survey process.
Upon completing the entry of the above info and answering the survey questions, you will be entered into the $1000 drawing 10 times, and also gain a chance at instantly winning a brand new Apple iPod. This is a great way to get ready for the holidays!
Phone Entry Option
For individuals who desire to enter the sweepstakes by phone, they can call 1-888-722-0431 anytime day or night. A chance to win will be entered into the system. If you desire more chances, then visit the online survey site.
Do you Need Some Cash for the Holidays?
Commerce Bank offers customers a new solution known as ReadyLine of Credit. It is a source of funds available for just about any need desirable. The line of credit will be set up on equal monthly payments to help with budgeting.
Individuals will have easy access to a revolving line of credit with no collateral needed. Flexibility is part of the ReadyLine of Credit offering. Credit limits start at $500 and go up to $15000.
There are no closing costs with this option and no transaction fees. If you currently have a Commerce account, you can set up repayment with auto debit options. Transfers are also available through online access to the Commerce system.
Do you need to know account info in the middle of the night? Commerce Bank has you covered. They provide an account information line around the clock twenty-four hours each day.
Are you Ready to put some Money in your Pocket?
After visiting your local Commerce Bank branch, save your receipt and head home to complete the survey process! It will only take a few minutes of your time and could put $1000 in your pocket!
Think of what you would use with this kind of money. Will you pay off some bills? Put some money in savings? You choose how to use the money you win!
Enter today at www.commercebank.com/welisten!