Wiktel Cable Survey
Do you use Wiktel Cable services? Did you know they are offering an online survey to gain your opinions? They desire to know which channels you desire and are waiting to hear from you!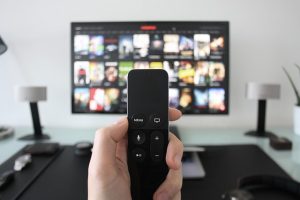 Wiktel Online Survey
The Wiktel online survey seeks your opinion on what channels are most important to you. As content providers continue to raise pricing, the cable company is seeking your thoughts on what you desire to see on cable.
Individuals are encouraged to take the online survey, or they can call Wiktel personally. In order to get started with the online survey, you will need to input your phone number linked to your Wiktel account. Then, click go to get started with the feedback survey.
Wiktel Community Page
Wiktel also offers a community page for their customers and interested viewers. The page includes upcoming events, things to do in the community, and news. If you are interested in local weather, there is also an option for you as well. Moreover, the community page includes ideas in where to dine, available lodging options, and travel info. Check the online page out by clicking on the Wiktel logo after completing the online survey.
TV Guide
Do you wonder what is on Wiktel cable television? There are links on the Community Page to view the lineup. You can also choose to see listings for Direct TV as well as Dish Network. Then, you can plan your downtime during the week or weekend by viewing your favorite shows.
Weekly Recipes
Do you love to cook or try new recipes? The Wiktel Community Page also offers view of weekly recipes for the Wiktel family. Recipe categories include the following:
Daily recipe
Appetizers
Beverages
Breakfast
Desserts
Grilled
Main dishes
Misc recipes
Pizza recipes
Side dishes
Spreads
You can even view previous archives of recipes on the site. And, you can add your own favorite recipes on site. Simply click the Submit Your Recipes button and include the following:
Ingredients
Directions
Type of recipe
Provide Wiktel Honest Feedback
Are you tired of seeing your favorite shows disappear on the cable lineup? Then, be sure to take the Wiktel Online Survey, today!