Walgreens New 2014 Feedback Options
While 2014 brings in a new year, Walgreens has also changed how they handle customer feedback. In years past, customers could visit to offer their opinions and the survey was listed as one of our Big Prize options. The old feedback site is no longer offered.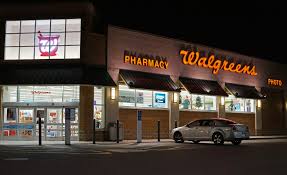 Visiting Walgreens Online
In search for a new feedback option for Walgreens, we took a look at their site for any links to a survey site to offer information for the new 2014 year. When searching the site, there does not appear to be a way to use a survey like the previous one.
Although, while maneuvering the site, a popup window occurs asking if you would like to take a survey for the online site after done browsing. If you click yes, then the small window will stay open for you. Browse the site, then click on the small window to take the survey option.
Once you close the window to the Walgreens site, you will be presented with a rating scale on some of the following items: how well the site is organized, ease of navigation, product selection, as well as other questions. If you would like additional feedback, you can also provide your email address to the company.
The survey is provided by the ForSee survey company. A privacy policy link is also provided for those interested in reviewing it. It is located on the popup survey page at the bottom. Scroll down to the bottom of the page to click the privacy link.
Individuals can also contact the Walgreens Company by clicking on Contact Us on the main website. This link is provided at the bottom of the web pages. Live chat is also available if you prefer.
Online Shopping Feedback
If you love to shop Walgreens online, then you are more than welcome to participate in the 2014 feedback option provided by the company. You will still be able to provide some information which will be helpful to the company and make a difference in your next shopping experience online.