Instagram Online Survey
Do you enjoy using Instagram for your personal use, or for your business? Take three minutes to participate in this online survey.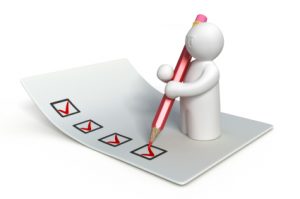 Survey Questions
The Instagram survey questions are quick and easy. Ten short questions are included in the online survey. Questions include the following:
Do you have an Instagram account?
Age group
How often do you use Instagram?
What purpose do you use Instagram for?
Describe your experience
Information about posting
The quick online survey will take just minutes to complete. The information offered will help determine several factors relating to the use of Instagram.
Instagram Quick Facts
Here are some fun quick facts about Instagram. Some of them might surprise you!
Eighty percent of users live outside of the United States
Most users are in their twenties
Six out of every ten adults have an Instagram account
Women are more likely to use Instagram as compared to men
One third teenagers have an account and consider it the most important social media network
One-third of Instagram users are attending, or have attended college
Take the Online Survey Today
Take just a few quick minutes to enter your stats into this online Instagram survey. The questionnaire is available at www.surveymonkey.com/r/VFMJMJM
Spread the Word
We would love for you to let others know about Applied Surveys! Simply share the article you are most interested in shown at the bottom of the page. Choose from Facebook, Twitter, Google Plus, Pinterest, and more! Thanks for sharing!