10% Off Old Navy Customer Experience Survey
Old navy is offering an online customer satisfaction survey in their site. The survey can last only for around 8 minutes or less. Right after accomplishing the survey, a message code will be received that you can avail of 10% discount on your subsequent visit in any of the stores of Old Navy.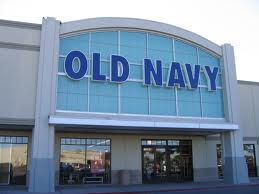 In their survey site, there are three language selections that can ensure you get to use the language you are more comfortable with. The three languages supported by the site are Spanish, French and English. After the language selection you will need to enter your gender and age. Then you have to answer a question if you have a member in your family that has worked in certain company type for the last 6 months. The next thing to do is key-in the store's five-digit number located on the center of your proof of purchase in any Old Navy store. The store number is usually written as Store: 07860 however you only need to type in the number. The location from where you are performing the survey is the next to be answered. Among the countries to choose from are Puerto Rico, Canada or United States. The register number which you can find on the middle of the proof of purchase too is subsequently asked. Just key in the number, disregard the word Reg that goes with them. You will also need to enter the transaction code and date of purchase which are located on the upper left corner of the receipt.
The Old Navy survey site, you will be able to bring in more points for your Old Navy Gift Card as well as credit card that in turn can result to more savings for your shopping. For Gap discount coupons you can log on to their survey site to access as much as 20% mark down coupons. Canada clients also have discount coupons available.  There are various sites that can be used for Old Navy customer satisfaction surveys found on Applied Surveys.
Old Navy Account Benefits
Old Navy offers a variety of account benefits to Old Navy Visa card holders. Rewards are earned on each dollar spent. Additional points are earned on Old Navy purchases. Reward cards can be redeemed at Old Navy, GAP, Banana Republic, PiperLime, and Athleta. This unique offer is available in addition to the Customer Satisfaction Survey allowing you to earn and save.
Enjoy as much as 10% discount on your subsequent Old Navy Shopping stint by participating in their survey at www.Survey4ON.com