Moo Moo Car Wash Online Survey
Do you love using Moo Moo Car Wash to wash and clean your car? Do you feel they are the best place to go to get the job done? Moo Moo Car Wash would love to know your thoughts!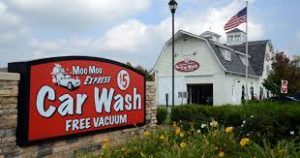 Moo Moo Express Car Wash
Moo Moo is offering a quick and easy online survey just for you. They desire to know how well they are ranking with you and your family. The online survey asks six general questions and eight rate your experience options. The survey is one page long and even offers a place to add your general comments. Taking the car wash survey is a great way to let the company know how they are doing!
Seven Days a Week
Moo offers services to communities seven days a week. Typically, they are open Monday through Saturday from 7 am to 8 pm, and Sundays from 9 am to 6 pm. Many locations offer the following services:
Fat Free Car Wash
Low Fat Car Wash
Whole Plus Wash
Crème VIP Crème Wash
Packages run from $5 to around $18 depending on location. For your convenience, Moo Moo accepts Visa, Mastercard, American Express, Discover and they also have membership options available – for a monthly fee. You can even choose to give your loved ones a Moo Moo Car Wash gift card for the holidays.
Community Involvement
Moo Moo Express loves to help the community in a variety of ways. They desire to give back to the community in a special way. The following organizations have gained benefits through the help of the car wash company:
Grace for Vets
Nationwide Children's Network
American Heart Association
American Red Cross
Lions Club International
American Legion
March for Babies
Mid-Ohio Food Bank
OSU Campus Campaign
Gib Reese Ice Arena
After you get your vehicle nice and clean at your nearest Moo Moo Express, be sure to take their online survey at www.moomoocarwash.com/survey!