Marshalls Feedback Survey – US & Canada
Marshalls is offering a customer satisfaction survey for customers in the United States as well as Canada. In order to begin the survey, please view your most recent receipt. Occasionally, the company will offer a different website for survey purposes. Most surveys will be provided at the survey link provided in this article.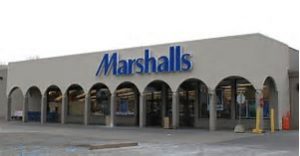 Candid Feedback
To offer candid feedback for Marshalls, please enter the survey number, date, and time of purchase found on your purchase receipt. The survey site will offer a demonstration receipt to show you where to find the needed info. The survey is offered in English and Spanish language. In order to enter, you must be 21 years old.
Win a $500 Marshall's Gift Card
Win a $500 Marshall's Gift Card by completing the online survey. The company offers a monthly drawing sweepstakes. For those interested in entering without making a purchase, you can mail a post card with the following info:
Name
Street address (no PO boxes)
City & state/province
Zip/postal code
Daytime phone number
Email address (optional)
The post card should be mailed to the following address: Marshalls Customer Satisfaction Sweepstakes, 90 Rockwood Place, Rochester, NY 14610. More details about the sweepstakes rules are available on the survey site.
Marshall's Online Survey
The Marshall's online survey can be located at www.marshallsfeedback.com. Your investment of ten minutes could provide you with a $500 gift card! Visit the feedback questionnaire today!