McDonald's Canada Online Survey
Do you live in Canada and eat at McDonalds? Did you know the company is offering an online survey just for you? Let them know about your most recent restaurant experience!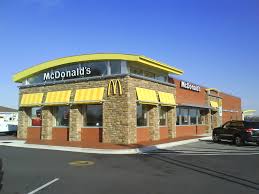 McDonald's Canada
The online survey for McDonald's in Canada will allow you to voice your personal thoughts concerning your most recent visit. The online survey is available in English as well as French. So, please take a few minutes of your time and let them know how they are doing (link provided below).
Feedback Options
Not only does McDonald's Canada offer an online survey, they provide several other options. You can email them by visiting the survey link, or you can call their toll free number at 888-424-4622. If you desire to write them about a concern or suggestion, you can use the following address:
McDonald's Restaurants of Canada Limited
Guest Contact Centre
PO Box 61023
Winnipeg, MB R3M 3X8
Additional News
Visiting the online survey webpage will also give you access to the most recent media relations news as well as frequently asked questions. If you are interested in learning about history of the company, careers offered, and how to run a franchise, this is all available to you during your visit. The online survey for McDonald's Canada is available at www.mcdonalds.com/ca/en-ca/contact-us.html! Visit today!