2019 Gordmans Online Survey
Gordmans continues to offer its customers access to their online survey. The 2019 survey provides an opportunity for you to leave your personalized feedback. You can tell Gordmans how you rate them, today!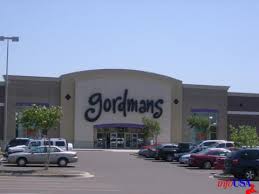 Gordmans Feedback
The Gordmans feedback survey is available to you in English as well as Spanish. The survey is hosted by ForeSee – they provide the survey results to Gordmans. The feedback option takes approximately ten to fifteen minutes to complete. The survey page also includes access to the official rules, ForSee privacy policy, and Gordmans privacy policy.
Holiday All the Way
Gordmans is offering its "Holiday All the Way" campaign. They offer gifts for everyone on your list from "A to Z." The company is also offering Epic Deals while they last this holiday season.
St. Jude Charity
Gordmans is also working to raise $1 million this year for St. Jude. Since 2013, Gordmans has donated nearly $6 million to charity. Gordmans stores sell Bella, the holiday bear as part of their campaign – $2 from each Bella sale goes to St. Jude.
Post a selfie and use the hashtag #BearsThatCare and Gordmans will also donate $1 to St. Jude. This option is limited to up to $35,000. The Gordmans site offers a bear face filter for those interested. Individuals can also make donations for the Gordmans online site.
Gordmans Online Survey
Do you love Gordmans for thinking of children with cancer? Would you like to make suggestions to Gordmans? Then, be sure to visit the online survey for Gordmans at www.gordmans.com/survey!