Fred's Pharmacy Online Survey
Do you love the pharmacy service Fred's has to offer? Did you know the pharmacy is offering an online feedback survey? The would love to hear your thoughts and comments!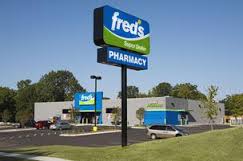 Fred's Pharmacy Survey
The online survey for Fred's is available twenty-four-seven. The questionnaire is quick and easy to fill out, only taking a few minutes' time to complete. The following is requested:
Email address
Type of suggestion
Area of concern or compliment
Store location
Comment section
Other Feedback Options
Fred's would love to hear from you and they are offering a variety of feedback options. Take the online survey at the link below, or call them toll free at (800) 374-7417 ext. 2163. If you would rather write them, then you can use the following address:
Fred's, Inc.
Attn: Service Center
4300 New Getwell Road
Memphis, TN 38118
Free Colon Screening
Currently, Fred's Pharmacy is offering a free colon screening kit through the month of March. These are available while supplies last. March is Colon Cancer Awareness Month and the pharmacy would like to offer one of the easiest screening tests. More info is included on the survey site on the left side of the page.
The free online survey for Fred's Pharmacy is available at www.fredsinc.com/feedback!