BagelTalk Guest Survey
Einstein Bros Bagels offers a variety of bagel sandwiches for breakfast and lunch. They are offering a Thintastic Menu selection with sandwhiches around 300 calories each. Individuals can try the Asparagus, Mushroom, & Swiss Eggwhite or the Turkey, Sausage, & Cheddar on a Thintastic bagel bread.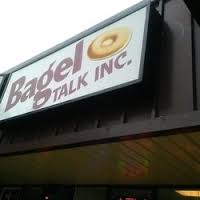 The Survey Option
Are you interested in letting Einstein Bros Bagels know how you like their food, or their services? Then, please take a few minutes to visit the guest survey.
To begin the survey, you will need to enter the store number, transaction number and the date of your most recent visit. The survey site is hosted by Service Management Group which provides research services for many retail and service companies.
The survey site may also be used for Manhattan Bagels, and Noah's New York Bagels. Simply visit the site and enter your information to begin.
Service Management Group's privacy policy is also available for review on the survey site. Simply click the link provided on the lower right hand side of the web page.
Honest Feedback
Guest surveys are a great way to participate and provide honest feedback to company's like Einstein Bros Bagels. Giving your feedback whether it is positive or negative is appreciated. The information is gathered and the results are provided to the companies seeking additional information based on how well they are doing.
Some surveys also provide an option to add personal comments in addition to rating the food, service provided, cleanliness of the facilities, and friendliness of the staff. Answering survey questionnaires are a well-used medium to gather a large number of responses.
Letting Others Know
Please take a few minutes to let others know about the information offered here on Applied Surveys. Currently, we have nearly 500 different survey options listed on our site to help you let the companies know how they rate. We provide this information as a service to the communities free of charge.
Feedback can be provided for Einstein Bro Bagels, Manhattan Bagels, and Noah's New York Bagels at www.bageltalk.com!