Have you participated in any of the most popular applied surveys? We have talked about a variety of the most popular including: Wal-Mart, Target, Starbucks, JC Penney, Kohl's, and Dollar Tree. There are four more surveys which are considered our most popular online.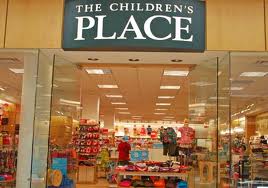 Children's Place
The Place offers quality clothing at good prices. The Children's Place also would like to know how they are doing in providing you with the best customer service and product offers.
The survey for this company offers a wonderful way to provide feedback. When you first access the site you will need to choose the language of choice: English, Spanish, or Canadian French. When you complete the survey option, you will be entered to win $1000 with ten entries.
Old Navy
Old Navy is also offering an online survey and is classified as one of the most popular surveys. The feedback questions will take you approximately 10 minutes to finish. Then, you will gain access to a code word to get a percentage off your next purchase. Old Navy is a very popular household name and the company would love to hear your thoughts.
GAP
GAP is also offering a similar survey online. When you complete this short survey, you will also receive the option of saving 20% off your next GAP purchase for the family.
GAP offers a great option to families in quality clothing and accessory options. The company is strong and provides trustworthy products and services to the public.
Dollar General
The Dollar General survey is our final feedback option which is considered to be in the most popular category. Many individuals and families shop Dollar General on a weekly basis. The stores offer some good products at prices that are affordable.
The survey is available in English or Spanish. Simply begin the survey by choosing the language and entering the survey code from your latest store receipt. The survey is fairly short and when you complete the questions, you will be entered to win a grand prize of $1000.
Take some time this week to enter to win in our most popular survey options available online!!