Applied Surveys is one of the best places to look for information on the most popular surveys online. Last week, we covered how to participate in the following surveys: Wal-Mart, JC Penney, and Kohl's. Also among the most popular you will find Dollar Tree, My Starbucks, and Target as favorites.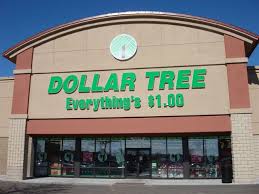 Dollar Tree
When it comes to shopping at a discount, Dollar Tree offers many great products for one dollar each or less. This is one of my favorite dollar stores in our area. Most of the products are good to use in the home and outlast other dollar store look alikes.
If you are interested in taking the survey option for Dollar Tree, be sure to visit their survey. The survey will only take a short amount of time and you could win a chance at $1000 cash on a daily basis.
My Starbucks
Another very popular survey you will find online is for My Starbucks. The survey site offers you the ability to voice your opinion.
When you first visit the site, you will need to choose from your language of choice: English, French, or Spanish. The next page will ask you to put in your customer code from you most recent survey invitation.
Target
Target is another one of our most popular surveys available online. Originally, this survey was about your Target shopping experience. Now, when you type in the address, you will be redirected to a different Target Survey which asks for information about a sponsored beauty sample program.
At the bottom of the page, you will see several links available to you. One of them is frequently asked questions, sweepstakes rules, as well as privacy policy information.
Taking one of the most popular online surveys will provide you with some benefits. Usually, these are the surveys that may give you the biggest payout if you win the prize. They are also from some of the most popular companies who desire to know how you honestly feel about the company, or their products.
Stay tuned for more information coming about the most popular online surveys! Would you like to leave us comments? Please leave your thoughts below in the comment box!