Aramark Company Survey
Aramark Company is also known by simply Aramark and they are involved in a variety of industries: clothing, food service, education, sports, prisons, and medical care. The company has a survey option for those who are clients of Aramark.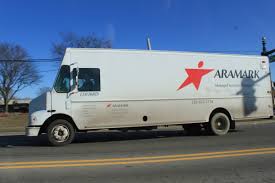 Aramark Survey
The survey is hosted by Mindshare Technologies. To begin the survey process, you will either need a survey code or you can search by your state.
For example, by choosing Missouri then you can choose the Science Center and gift shop. Then, you will be asked to enter the date of your visit. Details will also be provided concerning the sweepstakes. This particular choice offers an entry to win $250 upon completion of the survey.
State Options in Survey
There are number states you can choose from within this survey option. Here are the current options: Alaska, Arizona, California, Colorado, Florida, Illinois, Maryland, Missouri, and New Jersey. Additional states include: Nevada, North Carolina, Ohio, Oregon, Pennsylvania, Rhode Island, South Carolina, Utah, Washington, and Wyoming.
If you live in the states listed above and have visited an Aramark Company related business, please take a few minutes to offer your honest feedback. The survey site is located at http://www.myguestexperience.com/.