Work Force Solutions Online Survey
Work Force Solutions offers planning, supervision, and evaluation of the work force system. The main hub is located in the Austin & Travis County of Texas. They work to foster relationships, sustain research, and share information with the labor market.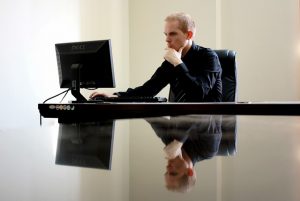 WFS Capital Area holds the vision of a productive, diversified workforce. They hold company values including leadership, diversity, collaboration, leading innovation, and accountability with results.
Work Force Solutions Survey
Work Force Solutions offers two types of surveys on their survey page. First, they offer a customer satisfaction survey. In this survey, they are interested in hearing about your general feedback. The survey allows individuals to offer honest feedback into the company's programs as well as services.
The second feedback option is the Rapid Response Survey. This questionnaire is for those who have attended a Rapid Response event. You will be asked to provide information regarding your experience at the event.
Services Offered
WFS Capital Area offers a variety of services to the community. They provide information for job seekers and employers. They also offer information related to Child Care and Youth Services.
Special Events
Special Events are also held with the company. Some of these events include the following:
Healthcare Career Awareness Expo
Youth Career Fest
Hiring Red, White, & You
Financial Aid Events
Gentlemen's Clothing Closet
HireAbility Job Fair
Master Community Workforce
Working in Austin Career Exploration
Trade Up Texas: Apprenticeship Showcase
And, other showcase events!
Providing Valuable Insights
Individuals and families hold the ability to provide valuable insights by taking the online survey for Work Force Solutions. You are invited to provide answers to the questions within the survey. Your response will be held in confidence and will provide info to help the company make adjustments needed.
Take the online survey today at www.wfscapitalarea.com/Survey!