Children's Place Online Survey – $250
Have you been shopping at the Children's Place for winter clothing and boots? Did you have any challenges with your most recent purchase? Or, did everything go well during your last visit to a location near you?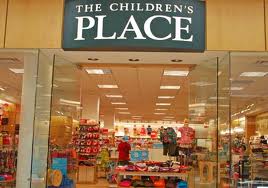 Children's Place Online
The Children's Place would love to know your personal thoughts and views of your most recent shopping experience. They are offering an online survey where you can voice your opinion.
The survey option is available in English, Spanish, or French for your convenience. Simply choose the option you prefer, then you will be asked to enter a few pieces of info from your most recent store receipt. It is also possible to use online e-receipts for this online survey option.
The survey will typically take less than five to ten minutes to complete, depending on the individual. This online survey option is provided by Perceptions, on behalf of the Children's Place. Information will be held is privacy and only shared between the two companies. For more info on the privacy policy, there is a link provided on the survey page.
Contest rules are also provided via a helpful link on the survey page. The links are provided at the bottom of the survey page. For those who have not made a purchase and still would like to enter, there is detailed info included in the very beginning of the official rules document (second paragraph).
For those taking the time to complete the questions, an entry will be made to win a $250 gift card from the Children's Place. This is a wonderful option for the winner and can provide a new wardrobe for a child in the home!
Take a few minutes to visit the survey site today at www.placesurvey.com!