Lowes Canada Online Survey
Lowe's would love to know how they are doing! If you are a Canadian resident and shop at one of the Canada store locations, they are offering a short online survey just for you!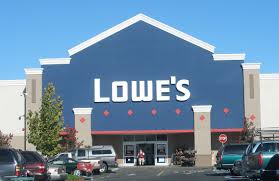 Lowe's Canada
The brief survey will take about ten minutes to complete online. Individuals who complete all the questions offered will be entered to win one of five $300 checks. The company holds a monthly drawing to show their appreciation for feedback provided. A winner's list is offered on the survey site as well.
During the online survey, you will need your most recent cash register receipt to begin the survey. If you are interested in joining the sweepstakes without a receipt, you can mail a postcard with the following info printed on it:
Name
Street address (no PO boxes)
City & state/province
Zip/postal code
Daytime phone number
Email address (optional)
The post card should be mailed to the following address: P.O. Box 2274, Framingham, MA 01703-2274 USA. The company is not responsible for lost mail. More info is provided on the survey site regarding the details of the sweepstakes.
Buy One, Get One Sale
Lowe's Canada is offering a Buy One, Get One sale while supplies last. The sale includes selected items sitewide at their online store. Some items are buy one get one free, while others are buy one, get one 50% off. Current supplies include some of the following items:
Outdoor patio cushions
Strong drywall
Select furniture
Select tools
Specific flooring
And more…
Speak Your Voice
Take ten minutes today to speak your voice. Complete the online survey for Lowe's Canada and enter to win the chance of $300. To take the online survey, please visit www.lowes.ca/articles/customer-satisfaction-survey_a6319.html.