Groups for Health Online Survey
Groups of Health is offering an online survey for individuals who are looking to retire in the next six months. Information gained will be used in a research project which investigates various factors which contribute to retirement well-being.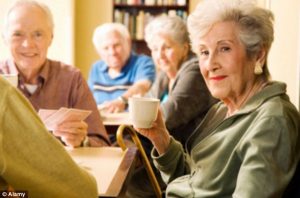 Groups for Health Survey
The online research survey will take approximately thirty minutes of time to complete. The research study is being conducted for the University of Queensland and has been approved by the Behavioural & Social Sciences Ethical Review Committee. More information on this online survey is provided on the survey page.
Research Evidence Info
While visiting the survey site, you can also receive a Research Evidence document related to retirement. Also, more information is available online about the initiative, news, workshops, and additional contact information.
Retiring Soon?
If you plan to retire soon, take a few minutes to look at the survey from Groups for Health. The information you provide will help the university's efforts in research. The online questionnaire is offered at www.groups4health.com/survey.