Erie Insurance Online Survey – $100
Erie Insurance is offering an online survey for their readership of the Eriesense Magazine. The online survey will take most individuals only a few minutes to complete online. The survey responses are anonymous.  Plus, you will be asked to enter your email address for prize drawings. The prizes include twenty $100 Amazon gift cards.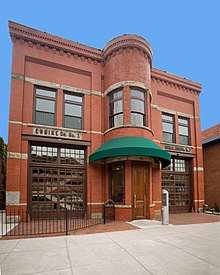 Erie Insurance Offerings
This insurance company offers a variety of policies including:
Auto insurance
Motorcycle insurance
Boat coverage
Teen driving insurance
Recreation vehicles coverage
Personal valuables insurance
Life insurance policies
Retirement planning options
Flood insurance
Coverage for ATVs and off-road vehicles
And more!
JD Power Award
Erie Insurance has received the highest ranking offered by the JD Power Insurance Awards for six consecutive years. The company has scored 877 out of 1000 points most recently. For more info, please visit the Awards & Rankings webpage for the Insurance Company site.
Additional Survey Details
Like many surveys presented online, there is no purchase required to enter the sweepstakes. The questionnaire is offered to individuals who live in the following locations:
Illinois
Kentucky
New York
Ohio
Tennessee
Wisconsin
Indiana
Maryland
North Caroline
Pennsylvania
Virginia
West Virginia
District of Columbia
To enter, you must be at least eighteen years of age. Entries are limited to one per individual. For more info, feel free to contact Erie Insurance at 100 Erie Insurance Place in Erie, Pennsylvania 16530.
To take the online survey today, please visit www.erieinsurance.com/survey!