Andersons Store Survey (Review)
How do you rate Andersons Stores? Did you have a positive experience or a negative one? Either way, Andersons Stores would like for you to leave them a review.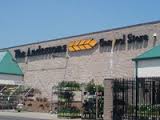 Store Survey Review
In the past, Andersons Stores offered a regular online survey for their customers. This has changed and the store would simply like for you to leave them a review. By doing a review, there are no questions to answer – simply leaving your personal comments.
The "survey" link provided will take you to the company page. Then, towards the bottom (lower right) there is a link which says "Leave a Review." Click this link and it will take you to Yelp to leave your personal comments.
Store Departments
Andersons Stores offers a variety of store departments to help with nearly one stop shopping. They offer foods, wines, home goods, outdoor items, tools, work items, pet care needs, and even automotive supplies.
Stores are available in a variety of locations including Maumee, Toledo, Columbus Brice, Columbus Sawmill, Sylvania, and there is the option to shop online. Currently, the company is offer free shipping on all orders of at least $49.95.
News Blast
When you visit Andersons Stores, you will also be greeted with a pop up window to join their news blast email club. Your info will not be shared with other parties. If you desire to stay up to date with company news, new products, and more – then consider joining the news blast.
Home Project Coordinators
Andersons Stores offer Home Project Coordinators to assist you in careful planning and necessary details while remodeling. The coordinators come to your home and speak with you about options while evaluating your home needs. They can show you some of the latest styles and help you create an action plan.
Visit the survey (review) link at www.andersonsstore.com/survey, today!