National Survey on Drug Use and Health
The National Survey on Drug Use and Health was formerly known by the National Household Survey on Drug Abuse. The website is located at the survey link provided below.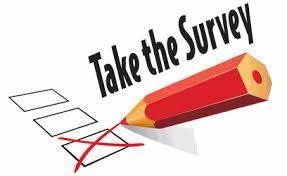 The National Survey on Drug Use and Health is a website which is available to researchers, students, individuals, as well as the media. So, you may be wondering what the site has to offer.
The Benefits
The website offers a variety of resources and information. When you first visit the site, you will see a number of options including viewing what's new, available highlights, topics, data, drug lists, facts, as well as other options.
You can also click on one of the links for researchers, media resources, and for students/general public. By clicking on the option of choice you will be taken to different sections of the website.
Learning about Methodology & Questionnaires
This area of the website will allow you to learn about issues involved with general methods of survey collections. It will also provide you with a series of reports. Readers will also have the option to look at methods which are specifically used for mental health.
There is a host of valuable info for those who are curious about surveys and the different facets involved. You can also learn about various types of questionnaires.  Resources are also available to help you create your own questionnaires or surveys.
Hundreds of Topics
The National Survey on Drug Use and Health site also offers a wide variety of topics. For instance, you can find info on some of the following:
Abuse of alcohol
Alaskan natives
Beliefs about drugs
Brand preferences
Children and families
Nicotine
Correctional facilities
Prescription diet pills
Data archives
Peer influences
And hundreds more topics!
There is a lot of valuable info available on this website. It is worth the look if you have any interest in prescription drugs or health issues. If you are doing research, info is also available for your review.
Take a few minutes today to look around at http://www.oas.samhsa.gov/nhsda.htm!