Microsoft Store Online Survey
Microsoft continues to offer an online survey for those who have recently made a purchase from the online store. The online questionnaire is open to anyone who has made a purchase online.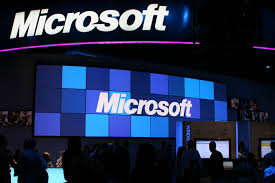 The Online Survey
The Microsoft survey will take approximately five minutes to complete and will provide information to the company which is very useful. The survey is available in two languages: English as well as Spanish. Individuals who enter the survey process must be at least 13 years of age.
To begin the survey process, first choose the language of choice. Then proceed through the questions unto completion. While visiting the survey site, individuals will have access to more information about the sweepstakes offered as well as related privacy policies.
ComStore is the provider of this particular survey. They will collect information and provide the results directly to Microsoft. For those who complete the survey, an opportunity will be offered to win a Surface.
Applied Surveys
Do you enjoy reading about new surveys on Applied Surveys? If so, please let others know about the free information we offer onsite! Let your family members know as well as your friends! Thank you for following us!
Visit the Microsoft Survey online at http://microsoftfeedback.com!