Do you enjoy taking online surveys? Do you ever wonder how to get the most from these online surveys? We have a few tips to help you get the most out of your survey options.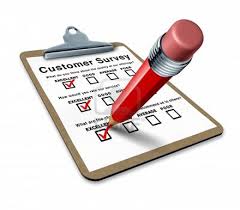 Read the Sweepstakes Rules
When taking an online survey – take some time to read the sweepstakes rules. This can answer any questions you may have before beginning the survey questions. Usually, there is a link on the home page of the survey site.
Look for Your Favorites
If you like to offer your opinion, then you can search out your favorite surveys. On Applied Survey, we have listed hundreds of different survey options. Also, when you are shopping your favorite location, feel free to ask the store clerks or customer service if the company offers survey options.
Answer Honestly
Take the time to think about the survey questions asked and answer them as honestly as possible. This is good if you have had a good experience, or a bad one. Try not to take the survey when you are upset. Taking the survey option when you are calm, cool and collective is best. This will allow you to answer honestly and with a clear mind.
Tell Others
One of the biggest paybacks of taking online surveys is telling others about them. This allows other people to participate in the process of the company improving future products and services. Let your family and friends know about Applied Survey articles as well as other survey info you have access to.
Participate Regularly
Taking time on a regular basis to participate in online surveys is a great way to make your future better for you and your family. Sometimes, it takes time to see improved products and services. Every survey taken counts toward a better future!
Comment Below Regarding Surveys
Do you know of other surveys we have not posted on Applied Survey? Please comment and let us know. We are here to help you get the most out of your survey experiences by bringing you up to date info from your favorite companies!