Big prize surveys are great to participate in. They offer a big prize and they are usually fairly simple to complete. Yesterday, we talked about participating in the following surveys: Home Depot, Sears, and Staples.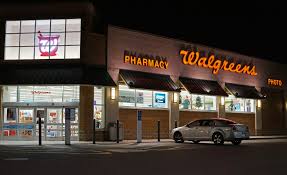 Walgreens
One of our big prize surveys here on applied surveys is that of Walgreens. This survey option offers a $3000 prize. The survey now redirects you to a new survey page. Entering either web address into your browser will get you to the right spot to take the survey. It is available in English, or Spanish.
Best Buy
Another popular big prize survey is that for Best Buy. This survey offers a grand prize of $5000. You can participate and make a difference. The survey is also available in English or Spanish.
The survey site will also ask you to enter your most recent digit code from your paper receipt to begin the process. If you did not make a purchase, then click on the official sweepstakes rules link. This will provide you with information in how to enter without a purchase.
Kroger
Kroger is considered another big prize survey online. Even though the prize to each winner is only $100, they give away approximately 360 gift cards each year which totals around $3600.
You will see the need to input your date, store number, terminal number, operator number, transaction number, and survey code to start the questions.
The survey is available in English as well as Spanish. The privacy policy is available for review as well as the sweepstakes rules. You can even view the list of survey winners if you so choose.
Other Surveys
Do you know of other surveys which have not been covered on Applied Surveys? We would love to know more about it! Simply add a comment below and we will look into it and give the community more information!
Stay tuned for more information on the big prize surveys!