Big prize surveys are available online and can earn you some big rewards. Taking these surveys is a great way to let the company know how they are doing and give you a chance to win a big prize.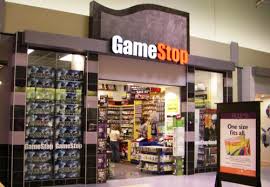 Opinion Port – KFC
One of our final big prize surveys is for Opinion Port. Currently the site is offering a survey for KFC. If you love to eat Kentucky Fried Chicken, then we encourage you to join the survey option. This survey option has a $1000 prize.
GameStop
GameStop is another popular big prize survey on Applied Surveys. This survey is available in English as well as Spanish. This survey offers a $500 prize to the winner.
An alternate option is available on the site to bypass the survey. You can click the link to provide info about a good or bad experience. The only thing is that you will not be entered to win in the survey sweepstakes by choosing the alternate method.
Subway
Subway is another one of our surveys which has been in the big prize category. Currently, they are only offering a free cookie for taking a one minute survey. Please keep a watch on the site for future changes.
Winning the Big Prize
Participating in surveys is a great way to be entered into big prize drawings. If you do not enter, then you will not win. So, why not enter and let the company know how they are doing. And, you could be the next big prize winner!!!