Petro Canada Gas Stations Online Survey
Do you fuel your vehicles at a Petro Canada Gas Station? The company would love for you to join their online survey to see how they are doing and how they can improve!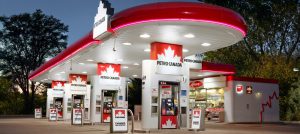 Petro Canada
The Petro Canada Gas Station online survey is available online to the public in English as well as French. By joining the online survey, you will be provided with 200 Petro Points with each unique receipt. You are welcome to take the survey after each 72 hour time frame and you will receive more Petro Points. Another option is to be entered into a drawing for Free Gas for One Year – this option has a limit of three entries per month. Additional contest rules are provided at the link provided.
SuperPass & Petro-Pass
Have you used the Petro Canada SuperPass or the Petro-Pass? The company offers the ability to control your purchases, secure your card, and the option to use the card in a large network of retail locations. Additional amenities are available to card holders. For more info, please be sure to visit the company main webpage.
Online Survey
Do you feel Petro Canada offers easy ways to manage fuel purchases? Have you run into some issues, or have suggestions you would like to offer? Then, be sure to take a small amount of time and let the company know! The online survey for Petro Canada gas stations and retail outlets is available at Petro-canada.ca/hero.